WE'RE HIRING!

The Rooster Club of New Orleans is looking for talented, passionate, and motivated licensed barber/stylists to join our team!

We are a swanky salon/barbershop with 2 locations; downtown in the CBD and uptown off Freret.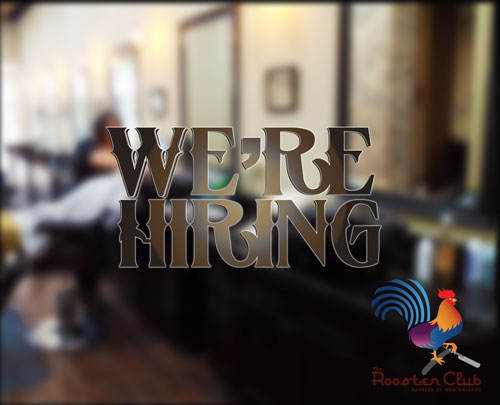 The Rooster Club Barbers of New Orleans has an opening for an experienced Louisiana licensed barber. Straight-razor shave skills a must, existing client base and conversational skills preferred. Guaranteed base salary $21K plus tips, retail commission & bonuses that could easily reach $40K+.